20 May 2022
Where has the last two weeks gone? In English, we looked at sentence structures, speech, rich and varied vocabulary to name just a few literary concepts, to be able to write our stories based on 'One Plastic Bag' by Isatou Ceesay. We rounded off the week by writing some fabulous, heartfelt story writing based on the book. Have a chat with your child to hear what they wrote about. This week, we have started our play script writing. We started by writing a short play together; then had to pass our book round our table so that others could add to our collaborative play script writing – neat handwriting was a must! Then came the fun part, we had to rehearse then perform our short plays. Quite a bit of laughter could be heard! Next week, we are moving our play script learning on to watching a lovely clip called Dreamgiver, which is silent, then writing and performing our own play script based on it. In maths, we learnt how to plot coordinates on a grid; you will see from the photos below we were all very successful at doing it. This week, we have extended our knowledge of multiplication to multiplying a two or three digit number by a two digit number.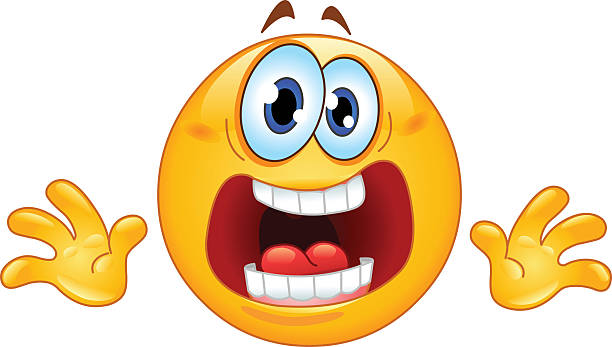 In Science, we honed our skills of completing branching databases; we even included such animals as a corythomantis greeningi (a toad to me and you) and this week we have written classification keys on invertebrates and vertebrates. R.E. has had us learning about the Hindu festival of Holi. We loved learning the story of Prashlad and how his father threw him in a pit of vipers but as you will guess, he survived, and this week, we have found out what is needed on a Puja plate. French has had us off to the bakery to buy some lovely goodies; so if any of you are going to France this summer, they all know how to ask for pain au chocolat. In Art, we thoroughly enjoyed drawing Egyptian headdresses with our side profiles and in D&T, we have had brilliant fun looking at levers and pulleys. For our levers learning, we made Egyptian shadufs, which were very successful! Yet another, very busy two weeks. We are all looking forward to the Jubilee Picnic next Friday when we are hoping for good weather and a yummy picnic!
6.5.2022
We had a brilliant start to the summer term after a chocolate filled Easter holiday! In English, we wrote our published myths, which were littered with fabulous vocabulary, modal verbs, subordinate clauses and a whole host more; one of which is written below – it will blow your socks off! We followed this up with a spot of editing and this week we have started a brilliant new book called, 'One Plastic Bag' by Isatou Ceesay. We all loved the message that the book gave to us about taking care of our environment. We watched a YouTube clip of some live coverage, of a little boy in the Philippines that dives into rubbish filled water to try to find recyclable things that he can then sell at the market; the empathy and concern expressed by your children was extremely humbling. I was super proud of them. I am really looking forward to reading their stories next week based on our class book.
In maths, we kicked off the term with some tricky word problems! They all did amazingly well trying to solve them. The favourite day, was when I hung them around the school grounds and they had to hunt for them as well as solve them. In science, we have a new topic entitled 'Living Things and their Habitats'. We had brilliant fun lifting logs and looking in trees to find a range of mini beasts to complete our venn diagrams. I've never seen wood lice run so fast! This week, we have been drawing our own branching databases with a range of animals; some of which we needed to research because we had never heard of them never mind know any facts about them. In RE, we are looking at Hinduism. We have learnt about the Brahman and the three gods that make up the Brahman, and this week we have learnt about the Hindu beliefs about reincarnation. We are all hoping to have good karma so that we come back as something nice because we don't fancy being reborn as a fly.
In languages, we wrote some simple sentences on whether we liked or did not like particular sports. Our topic, 'Ancient Civilisations' has had us exploring the Ancient Sumer. The ancient who, I hear you ask. Sumer was an ancient civilization founded in the Mesopotamia region of the Fertile Crescent situated between the Tigris and Euphrates rivers. They are deemed to be the creators of civilisation. We have produced some excellent fact files about the Ancient Sumerians. In the following weeks, we will move our learning to the Ancient Egyptians! What a brilliant start to the summer term.
On dark morning, Pandora's mum locked the door and ran and hid Pandora. The wind howled at them. There was a scratching on the walls from outside. Then a snake head appeared in the window, then a lion and a goat. It broke in. The snake wrapped around Pandora's mother and then they leapt out the window and then into the forest.
Pandora ran out of the house to the village. There was an old man that kept yelling, "The chimera is a beast!" So she ran to the man. He started to yell, "The forest is like a curse. This could kill us all!" He yelled it again and again, but the forest started to call for villagers. The people's eyes turned black and white then they started to walk to the forest. "You've got to help us!" shouted the man, "this happens every year and this time there's no hero or heroine to save us. If you want to help, go to the ruins and do a chant."
Pandora ran to the ruins and did a chant. Then the ruins, which were old, started to glow, then started to fly! They started to spin above Pandora. "Woah!" she cried. Pandora, even though she was young, had to continue. Then a voice spoke.
"Who demands my help?" it asked in confusion.
"Me…" Pandora said, "I need help!"
"If you need my help, I will give you one object," it said. Then the ruins fell. Strange symbols appeared, then they came together and a knife appeared, then the symbols disappeared. "What do I do with this?" she cried, but there was no answer. "Hello? Anyone here?" she asked. All of a sudden, the old man appeared. "What did Hermes give you?" he asked.
"Hermes, that's his name, well he gave me a knife and that is all he gave me," she replied.
"That's good enough if you have a plan, which you don't, so come up with one fast. The chimera is still hungry!" he said before running away.
"What's wrong?" she shouted after him.
She turned around and saw the monster, except it was huge. It had changed size. "It grew!" Pandora said confused, but then it became small to fight. "Catch me if you can!" it growled, or at least Pandora thought that was what it said. It started to run into the village after scattering the ruins. "Hey, get back here!" Pandora shouted, but then a strange creature threw onto the snake head of the chimera. She grabbed the long creature, it started to move faster than Pandora had ever went in her life then the chimera grew to a giant size. She thought she could die, so she cut the giant's infected fur, she stabbed the knife in its back but that wouldn't kill it, but it did roar in pain. The chimera's paws pounded on the floor.
She pulled the knife out creating a mini water fountain, but with blood. Then parts of flesh came gushing out, the splat could be seen for miles. The snake head started patting to try and find her. It changed its size to make it easier to find her. "Hey Scales!" Pandora shouted. She ran on the creature's back, she ran through the hair before running around the goat head so that the snake wrapped around the goat, then she ran along its back. The snake stopped. "Come and get!" taunted Pandora. The snake pulled!
The snake pulled and pulled until it ripped the goat's head off. There was a crack then drips. It stopped and roared! She climbed off and stabbed it in its heart and ripped it out with a splat. "This is toxic!" Pandora said after she threw it at the snake. The snake cried in pain but with one slash, the snake's head came clean off. Pandora took the dead head and kept it as a trophy. Everyone was almost dead, she saved a few but not her own mother.